Last updated on Nov 15th, 2023 by Heena Ganotra
Each year the day commemorating the first landing in Australia by Captain Arthur Phillip is celebrated with a lot of vigor. The year 2020 has been quite tough on humanity due to multifarious reasons and the one that tops the list is the fact that people couldn't travel throughout the year. The travel ban in and out of Australia has been relaxed to a great degree giving us a chance to enjoy this holiday by booking our tickets to India.
Planning a trip during the Covid-19 pandemic will be a bit more complicated than it was before the pandemic. Hence, we have taken upon this onus to keep you informed so that you can enjoy a hassle-free trip to India to enjoy your holiday. The biggest question on everyone's mind is when will Australian borders open? Even though Australia has strict border measures in place to protect the health of the Australian community, limited flights are available for those wanting to travel outside Australia. Due to the unprecedented scenario in the world, Indian guidelines are comparatively stricter for non-Indians entering India and the same need to be adhered to.
Why do we celebrate Australia Day (AUS day) by traveling to India
Why you should celebrate AUS Day by traveling to India is because this day reflects contemporary Australia which has a diverse landscape and population. It is a celebration of fraternity amongst people with different backgrounds. India is another bedrock of diversity where every ten to twenty kilometers, one can find a new dialect, a new way of dressing up, and new societal norms along with diverse terrains. It makes perfect sense to celebrate this diversity by visiting another country that is as, if not more, diverse.
There are plenty of things that you need to keep in mind upon leaving the Australian border. Both the governments, Indian and Australian have published a list of travel tips that need to be followed by all travelers for their safety and that of others around them. A detailed list of travel tips can be found on the official websites of the two countries however we have listed out a few of them for your help.
Practice good hygiene
Practice physical distancing
Understand how to isolate and quarantine
Wear a mask
You must follow the official website of Australia to understand the Australia travel restrictions and check whether they apply to you or not. Upon entering India, the government mandates a fourteen days' quarantine. You will be medically screened and even if you are asymptomatic, you will have to spend the first seven days after arrival at a government facility. You can also choose to stay at a hotel during such time at your own cost. For the next seven days, international travelers are allowed to stay at a private residence or any other accommodation. The above-said conditions may be relaxed on compassionate grounds such as pregnancy, death in the family, serious illness, and to parents with children below the age of ten years, so one can always check if that facility is available to them. If you fall under any of the above-said cases, then you can quarantine yourself in residential accommodation for 14 days.

Once you're done with the quarantine in India, you can roam around in India by complying with the basic restrictions to avoid the spread of the virus. Overseas travel during the Covid-19 pandemic can sound a bit daunting especially due to the mandatory quarantine upon arrival. However, most people use this time to enjoy their own company! You can use this mandatory fourteen-day period to finish a book that you've been trying to read for quite some time now. You can also binge-watch your favorite sitcom or write a book yourself! A vacation is something where you make beautiful memories by doing things that you wouldn't have done normally. You can use this time to learn a new skill!
All international travelers to India need to submit a self-declaration form on the government's online portal at least 72 hours before their scheduled travel. Travel bansare necessary, but some international travelers may seek exemption from institutional quarantine by submitting a negative RT-PCR test report on arrival in India. The said test should have been conducted within 96 hours before undertaking the journey. This way, you can enjoy the entire while you are in India.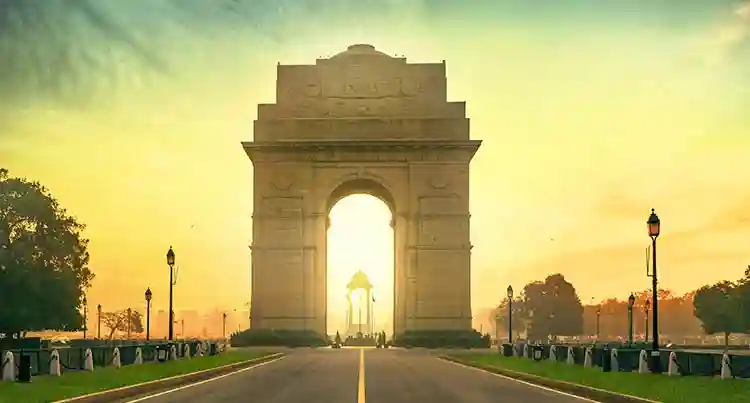 Make the best of the fact that the international borders have reopened! Australia day coincides with the Republic day of India, the day the country's Constitution was enforced, which is celebrated with a lot of pomp and vigor in the country. You must try to be in the capital of the country – New Delhi – to enjoy the celebrations. If that is something that you don't enjoy, then you can travel to the picturesque state of Uttarakhand and enjoy its beautiful hamlets! In case you are a water baby, states like Goa, Karnataka, or Tamil Nadu will be great places to visit. If you want to visit the splendid deserts of India, then Rajasthan would be perfect for you.
Wherever you choose to spend your vacation in India, you must follow the basic guidelines to avoid the Covid-19 pandemic. If you adhere to the basics, this holiday will be one that will be etched in your mind forever. So, get ready with your itinerary and go out and fight the blues! Enjoy your vacation and be safe. It is important to book your flights to and from India beforehand and keep the necessary documents handy so that you can reach back on time. Meanwhile, try to relax a bit and let your hair down every once in a while. Once you cross the Australian border, you'd realize that traveling during the time of the pandemic isn't that big a deal after all! Having said that, prevention is better than cure. So, take care of yourself and enjoy the diversity and empathetic nature of India and Indians on this holiday!

If you plan to book your cheap airline tickets to India from Australia, then in that case visit our website MyTicketsToIndia to look for the best deals and discounts on international tickets. If you want further information with regards to cheap flights to India, feel free to contact our highly professional team in order to answer all your questions.
Other Related Articles For India and Australia Flights
Australia to India Flight Schedule
Qantas New Direct Flight Routes to Southern India
A writer by both passion and profession, Heena Ganotra is "half agony, half hope" but all heart. And oh, she has been a book lover from the start! Her love for books is what convinced her to make a career in the wonderful world of words. She loves what she does and is out-and-out a satisfied soul with a wish to spread happiness and kindness in abundance. Insight- Some say she is living the best life anyone could because she reads, writes, travels, and makes merry. They're right because what else does one really need! :)