Book Cheap Flights to India from Australia
Wondering how to book cheap flights to India from Australia? MyTicketsToIndia is your best bet! With 24*7 customer service, top-notch after-sales services, and 100% transparency, we aim to make bookings for cheap international flights to India a hassle-free process. Not only this, we have been successful in achieving a Score of 4.8 on Google; based on around 300 reviews. Our travel experts browse through fares to shortlist the ones that are the cheapest and the best suited for your requirements.
Our partnership with the best airlines and airline consolidators helps us offer the cheapest airfares. On top of all this, you'll find absolutely no hidden charges while booking AU to IN flights with us. That's because we believe in keeping everything crystal-clear with our clients. Being high on ethics and values, our cancellation process and refunds are easy and swift. Long story short, you'll love our assistance if you happen flight ticket booking Australia to India today with us. And for that, all you need to do is give us a call or join the live chat. We'd love to help you out!
Australia to India Flight Route Information
| | |
| --- | --- |
| Major Departure Airport | Tullamarine Airport (MEL), Kingsford Smith Airport (SYD), Brisbane Airport (BNE), Perth Airport (PER), Adelaide Airport (ADL) |
| Major Destination Airport | Delhi Airport (DEL), Mumbai Airport (BOM), Chennai Airport (MAA) |
| Airlines Serving | Emirates, Air India, Virgin Australia, Singapore Airlines, Etihad, Qantas, Qatar Airways, Jet Airways, Cathay Pacific, Malaysia Airlines |
| Australia to India Flight Distance & Time | 10213 km, 12h 40m (approximately) |
| Cheapest Month to Fly | December |
Preferred Routes for Flights to India
Tips To Find Cheap Australia to India Flights (AU to IN)
Start Private Browsing : Certain airlines & search engines use cookies to track your data. When they realize you're interested to book flight tickets to India, they hike up the price. Thus, use incognito mode.
Make Advance Bookings: If you book early, not only will you be eligible for early-bird offers but will get cheap tickets to India from Australia at their all-time low. Thus, make bookings at least 3 to 6 weeks in advance.
Choose Local Airports: Since local airports don't have to pay hefty operational or maintenance charges that major airports are obliged to pay, going with them can help you save big.
Set Fare Alerts: When you visit airline pages, don't forget to set fare alerts. Doing this will help you stay up-to-date with the exclusive offers that are offered by the best airlines.
Avoid Weekend Bookings: As observed, the airfares for India flight tickets start to surge on Friday night and plummet on Mondays or Tuesdays. Therefore, you shouldn't book on weekends.
Go For Non-Refundable Tickets: Non-refundable flights are much cheaper than refundable flights. If you are sure of your travel dates, go for non-refundable tickets and save big!
Book Round-Trip Flights : Between choosing to book one-way and round-trip flights, choose the latter as it helps get cheap ticketes to India considerably.
Frequent Flyer Program: If you're loyal to one airline, that airline would offer a frequent flyer program. Herein, you can earn points and redeem the same to get bumper flight discounts.
Follow Airlines & OTAs on Social Platforms: Airlines and OTAs stay at the top of their social media game by updating it with the best offers and flash sale on tickets from Australia to India. Follow them.
Be Flexible:Traveller's flexibility (dates & airports) gives the travel experts a wider domain from which they can help them score cheap flight from Australia to India.
Start Private Browsing : Certain airlines & search engines use cookies to track your data. When they realize you're interested to book flight tickets to India, they hike up the price. Thus, use incognito mode.
Make Advance Bookings: If you book early, not only will you be eligible for early-bird offers but will get cheap tickets to India from Australia at their all-time low. Thus, make bookings at least 3 to 6 weeks in advance.
Choose Local Airports: Since local airports don't have to pay hefty operational or maintenance charges that major airports are obliged to pay, going with them can help you save big.
Set Fare Alerts: When you visit airline pages, don't forget to set fare alerts. Doing this will help you stay up-to-date with the exclusive offers that are offered by the best airlines.
Avoid Weekend Bookings: As observed, the airfares for India flight tickets start to surge on Friday night and plummet on Mondays or Tuesdays. Therefore, you shouldn't book on weekends.
Go For Non-Refundable Tickets: Non-refundable flights are much cheaper than refundable flights. If you are sure of your travel dates, go for non-refundable tickets and save big!
Book Round-Trip Flights : Between choosing to book one-way and round-trip flights, choose the latter as it helps get cheap tickets to India considerably.
Frequent Flyer Program: If you're loyal to one airline, that airline would offer a frequent flyer program. Herein, you can earn points and redeem the same to get bumper flight discounts.
Follow Airlines & OTAs on Social Platforms: Airlines and OTAs stay at the top of their social media game by updating it with the best offers and flash sale on tickets from Australia to India. Follow them.
Be Flexible: Traveller's flexibility (dates & airports) gives the travel experts a wider domain from which they can help them score cheap flight from Australia to India.
Offers on Australia to India Flights
Savings made on international flights from Australia to India are nothing but a major sense of victory. With exciting and best deals to India running all year round, you will end up with great savings while booking flights with MyTicketsToIndia! You can, therefore, freely book cheap international flight tickets to India whenever you wish to and get the best international flight deals. Along with this, you can avail of exclusive phone-only offers wherein you can get up to $35 off, festive offers, deals on economy flights, last-minute flights, and business class flights.
Non-Stop Direct Flights To India From Australia
For those who prefer comfort over anything, cheap Australia to India direct flights are the best resort. One needs to worry neither about the luggage transfers or the long duration of flight hours. As of now, non-stop flights between Australia and India operate on four major routes only. Non-stop flights help in reducing AU to India flight time to a great extent, thereby increasing the ease and convenience of the travellers.
Weather in India
The Indian weather differs extensively across the country. North India blooms to life from October through March. The weather is pleasant with an optimum amount of sunshine during the cold months as compared to hot summers which make it impossible to stay out in the open for extended hours. As far as the southern part of the country is concerned, December to March gives the best views and ambience!
Best Places To Visit In India
Located in South Asia, India offers an enchanting palette of locations you can visit after boarding cheap flights to India from Australia. United by a common ingredient of diversity, India is the geographical embodiment of the phrase – Unity in Diversity! Apart from these places to visit in India, here are some cities that will help you capture a holistic glimpse of India's magnificence-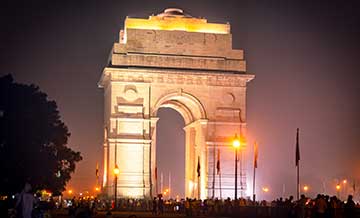 Delhi – This city has an unmatched charm. Wholesale markets are a hit among tourists who book flights to Delhi; Sarojini being the most famous.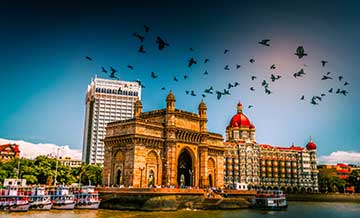 Mumbai – The elegant people here will win your heart once you book your flight to Mumbai. The country's Bollywood Industry thrives here.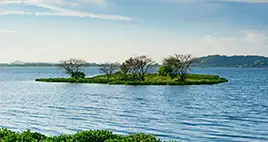 Goa – Travelling to the land of cashews via tickets to Goa will transport you to medieval Portugal since it was once a Portuguese colony.

Chennai – Chennai's beauty often goes unnoticed. However, one should book flights to Chennai to witness the oldest parts of mainland India.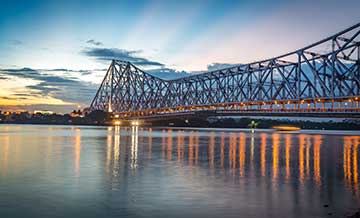 Kolkata – Located on the eastern coast, Kolkata is officially crowned the City of Joy. Book flights to Kolkata and get a chance to discover the city's beauty.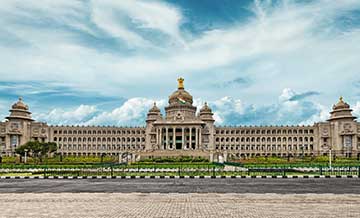 Bangalore – Booking flights to Bangalore will open you to India's most progressive city. It has umpteen places to keep you pleased.