Last updated on Nov 14th, 2023 by Priyanka Jadhav
About Chennai – The Detroit of India
Chennai sprung into existence at the beginning of the Colonial Incursion of India with the establishment of Fort St. George in 1644. Despite being a hub of major automobile manufacturing units, Chennai is among the few Indian cities that have kept its culture completely intact while being a metropolitan city. A visit to Chennai will make you experience the amalgamation of business and tradition growing together in harmony. Today, it forms 30% of India's total automobile industry. No wonder, the South Indian city has bagged the title of 'Detroit of India.'
Other than being the major center for automobile manufacturing, Chennai is home to beautiful beaches, ancient temples, historical monuments, high-end shopping complexes, the largest amusement parks, and much more. If you are thinking of experiencing the richness of the ancient style of architecture inspired by Dravidian culture, you should book your flight tickets right now to one of the major cities of India.
Although Chennai is open to visitors all-year-round, however, the ideal time of visit to this bustling city is during the winter season (between November and February). During winters, Chennai city is wildly rejoicing during the week of Pongal in January. It is a harvest festival celebrated in South India and the atmosphere and energy that reverberates from Chennai is a unique feeling to experience. Don't hesitate to book flights from Australia to Chennai as the city of South India awaits tourists.
List of Best Places to Visit in Chennai
So, are you flying to Chennai from Sydney but have zero clue on which major attraction to visit? Here is the following list of tourist attractions inside the coastal city.
Mingle along the Marina Beach: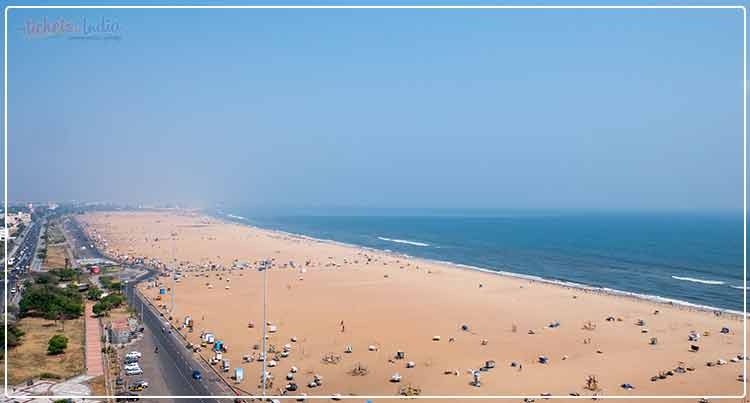 One of the cleanest beaches in Chennai also bags the title of being the longest urban beach in India. Drive to Marina Beach to spend quality time with your friends and family. The beach extends from Fort Saint George in the North to the Foreshore Estate in the South. Lying beside the Bay of Bengal, this popular beach is the perfect destination to sit by the blue waters and relax on the warm sand. The picturesque views of the sun setting over the beach are one to experience. While walking along the stunning coastline, foreign tourists can buy trinkets of jewelry and shell souvenirs. While there is natural beauty for nature lovers, Marina Beach is also a fan-favorite to play beach sports like volleyball, frisbee, or beach bowling.
Feel the Sanctity at Santhome Cathedral Basilica: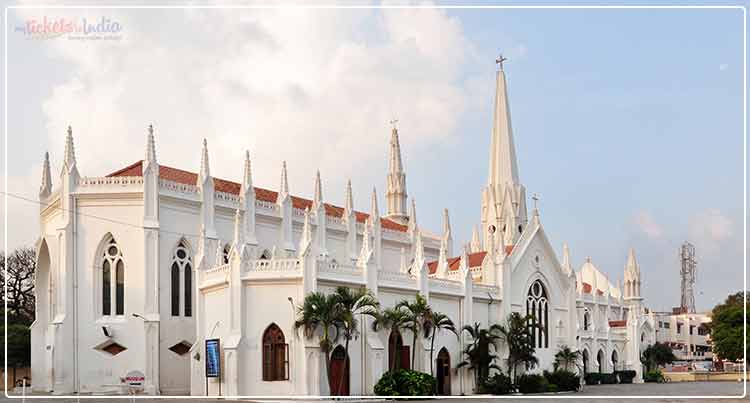 To experience the holiness come under the grace of God by seeking blessings from the Santhome Church. This 16th Century church is an architectural marvel of Chennai. Crafted into neo-gothic architecture by the Portuguese on St. Thomas hillock, it was named after Saint Thomas. He was one of the twelve apostles of the Son of God who preached gospel across India in the 1st Century. When you enter the San Thome Church, you will be left enchanted by the architectural style portraying an all-white facade followed by rows of wooden pews that lead to exquisitely colorful glass windows. It is one of the must-visit places for art lovers.
Experience Entire South India at Dakshinachitra: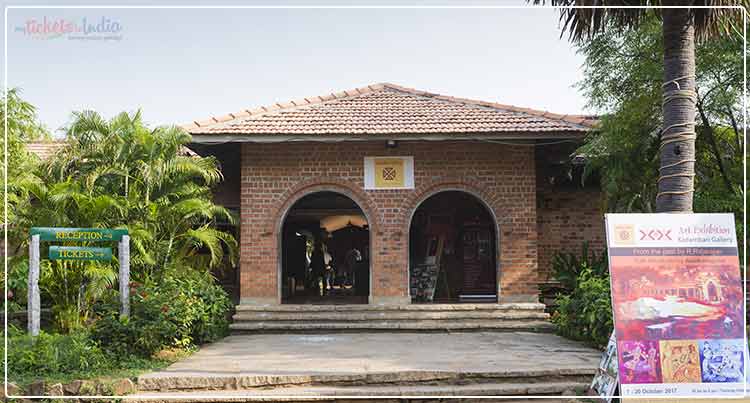 If you are short on time and weren't able to visit the major cities of South India, then Dakshinachitra is ideal for you. With the help of Madras Craft Foundation, an NGO, this living-history museum was established. The literal meaning of Dakshinachitra is 'a picture of the South.' One can experience the culture, traditions, architecture, crafts, history, dance, and music of entire South India under one roof. States like Kerala, Karnataka, Tamil Nadu, and Andhra Pradesh are captured inside the museum. One can observe the different architectural styles that South India portrays.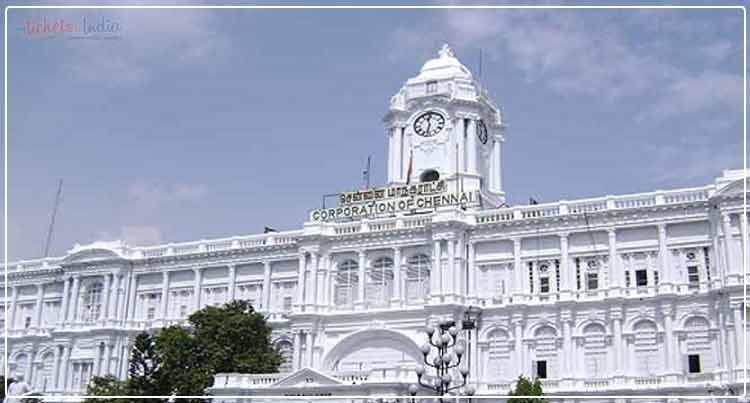 This fort was a stepping stone for the formation of modern-day Chennai. It is said that the region that had begun to form the present-day Chennai was inhabitable. Thus, the British found a settlement with the construction of Fort St. George. Built-in the 17th Century, on 23rd April, the establishment of Fort Saint George coincides with St. George's Day. Inside the ancient monument, one can observe weapons, coins, medals, uniforms, and other artifacts from the mid 17th century. The Tamil Nadu Legislative Assembly & Archaeological Survey of India currently utilizes the premises of the fort.
Visit the Animal Kingdom at Guindy Lodge: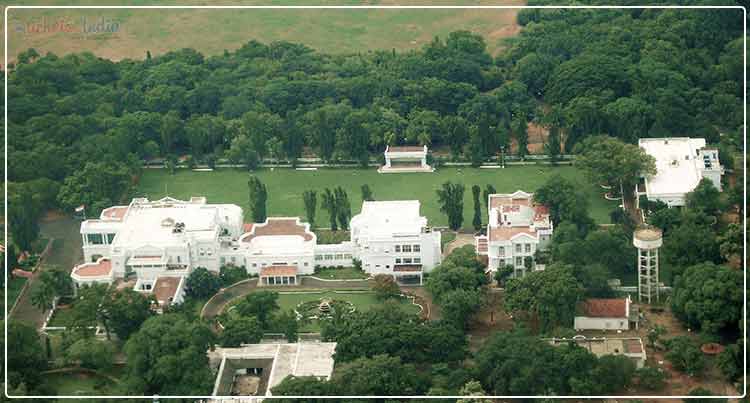 Visit Guindy National Park, popularly known as Guindy Lodge, and also pay a visit to the backyard of the Governor's house. The park is home to 350 kinds of flora, 120 plus species of birds, and 25 species of wild animals. Guindy National Park consists of many bird sanctuaries, the Chennai Snake Park, and other areas with reptiles and amphibians as well. One can visit this park from 9 AM to 6 PM on all days except Tuesday. One can even spend a day bird watching at the Guindy Lodge.
Seek Blessing at the Ashtalakshmi Temple: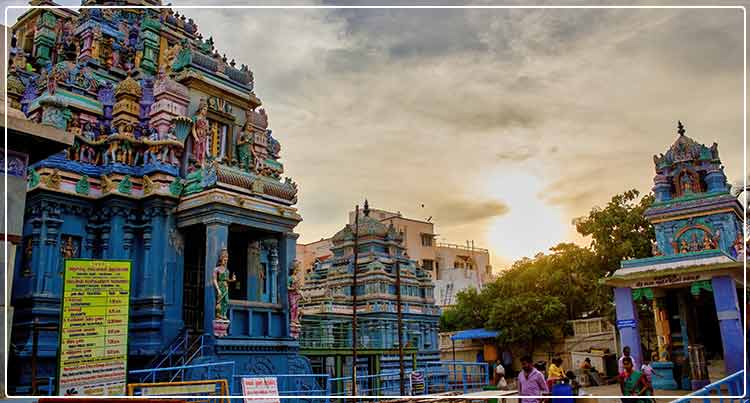 The ancient temple of South India is situated in Besant Nagar, Chennai. The famous temple is situated on the shores of Besant Nagar Beach. One can admire the picturesque locations the temple and the beach are set in. Ashtalakshmi Temple was built to worship Goddess Lakshmi and is known for its beautiful architecture which blends the ancient Dravidian architecture with a contemporary style of architecture. It is the only temple on the East Coast Road of Tamil Nadu.
Why Book Flights to Chennai With MyTicketsToIndia?
Do these places make you eager to book Sydney to Chennai flights? Stop lingering around and start getting ready to visit the beautiful city. The above list is not all that Chennai is all about. One must-visit major attractions like the Government Museum, Railway Museum, Kapaleeswarar Temple, Sri Parthasarathy Temple, Arignar Anna Zoological Park, Pulikat Lake – the largest saltwater lake, Valluvar Kottam, Covelong Beach, VGP Universal Kingdom, etc. Besides that, Chennai's food scene is truly amazing. The Murugan Idli is one to die for! Foreign tourists must taste the authentic Indian cuisine that Chennai hosts.

And if you are looking for a reliable travel agency that can keep you informed about flight bookings and their services, then you are on the right platform. At MyTicketsToIndia, we act as the watchdog of the aviation news and maintain a good relationship with airline carriers to provide regular updates on flights and flight deals. We aim to keep you mindful of any spontaneous changes that can damp the excitement of your trip to South India. For first-time flyers through MyTicketsToIndia, earn a flat up to $35 discount on your next visit to India by giving us a call at (+61) 1800-860-816 when you plan to book your flight tickets.
Other Articles Related to India Travel
Best Places To Visit In India During 2022.
Places to Experience Mumbai's Nightlife
Truly Hidden Gems of Mumbai You Should Visit
Top Tourist Destinations to Visit in Amritsar
Weekend Getaways From Delhi You Should Visit
Priyanka Jadhav is a travel writer, who is inclined to explore different cultures and countries. When she is not writing, she is either reading fiction novels or surfing the internet for the next best place to add to her bucket list. Her interests piqued at a young age when she traveled across India and witnessed a variety of cultures, languages, foods, and people. If you're craving for an adrenaline rush, or need an instant travel update - Priyanka has a way with words to help you in every aspect possible. Bring quirky articles and the latest travel updates your way through MyTicketsToIndia, she aims to provide travelers with the necessary information possible.