Last updated on May 19th, 2023 by Priyanka Jadhav
Besides being the capital of Maharashtra and the financial capital of India, Mumbai is a fun-loving place for tourism. The city of Mumbai is toured by a large number of vacationers every year. If you are planning to book cheap flights from Australia to Mumbai, here is your sign to go ahead. Tourists and locals alike love to visit popular tourist attractions in Mumbai, quite frequently. However, here are some of the hidden gems of Mumbai that one should pay a visit to for a wonderful experience:
Cathedral of the Holy Name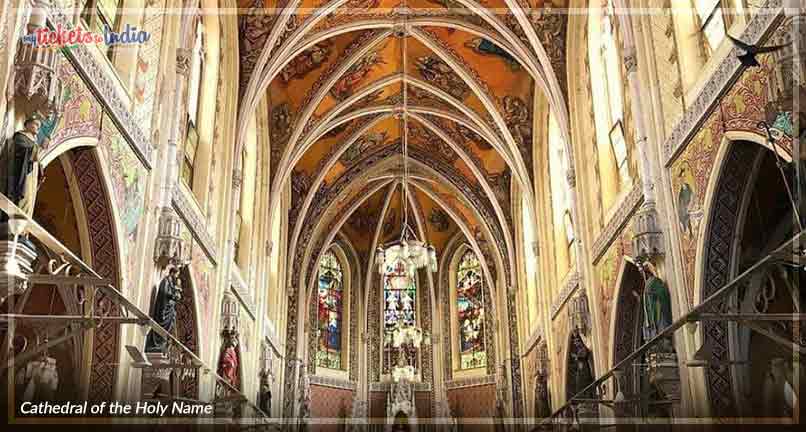 The Cathedral of the Holy Name is a gorgeous catholic church in Colaba. Its peaceful atmosphere and beautiful structural design are very charismatic. It is built in the Gothic Revival style. In Colaba, South Mumbai you can hit upon many places for tourism, but this beautiful church should be on the top of your list. Standing as a reminder of the Colonial era, it is a must-visit for history buffs!
Powai Lake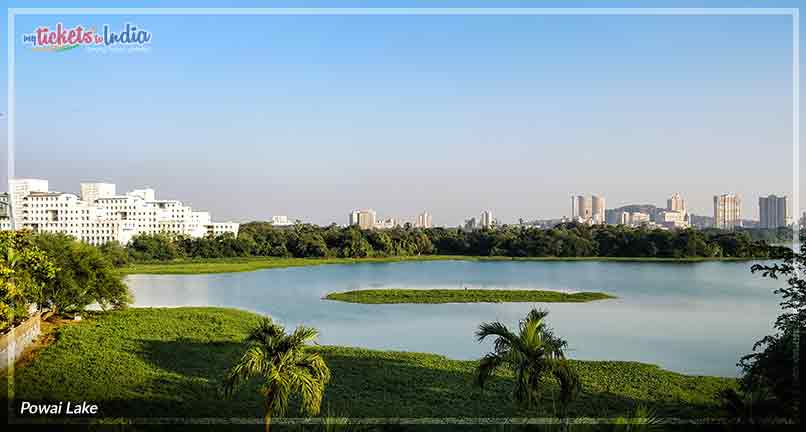 Powai Lake is well-known for its biodiversity. People have done a lot to preserve the ecological system of the area. There are many crocodiles in the lake, and a lot of birds migrate there in the cold months. Though you are not a nature lover, you can stay in a couple-friendly hotel in Powai and head to the lake to spend some peaceful time with yourself.
Pandavkada Falls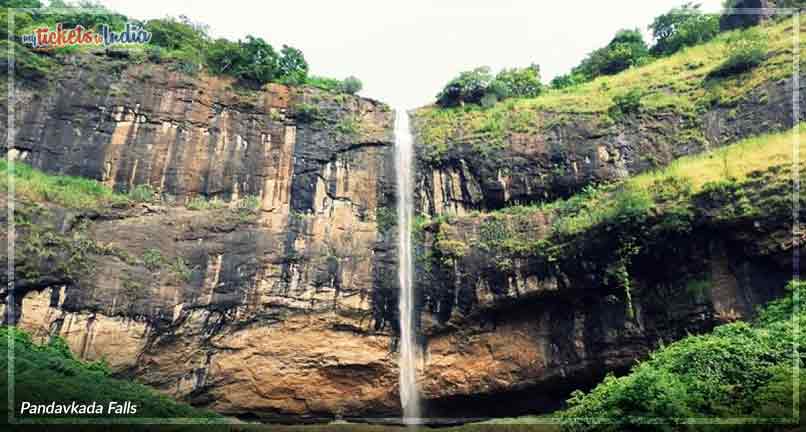 Pandavkada Falls in Kharghar, Navi Mumbai, is a fabulous place to view. If you come in the rainy season, visit the captivating waterfalls to chill and loosen up. The caves and hills close to the falls make this site more attractive.
Reserve Bank of India Monetary Museum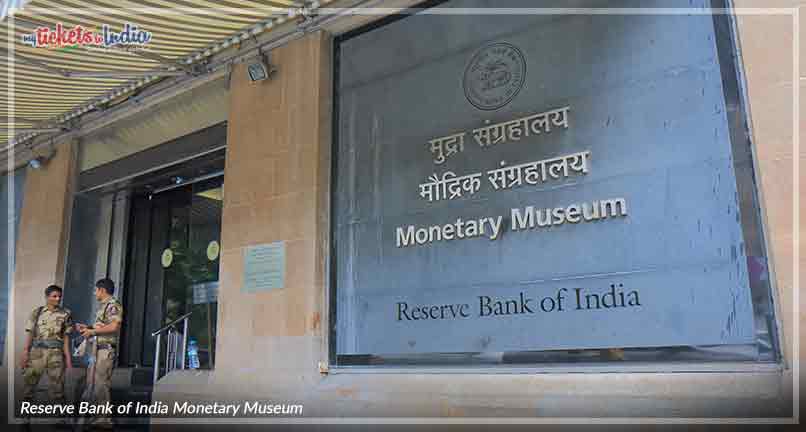 Reserve Bank of India Monetary Museum is another most unexplored tourist site of India. Lots of people are unacquainted with its presence. You can get a chance to hear many exciting stories about the advancement of coins and currency if you enter the museum. You should trip to the museum for a fascinating tour of the coinage of the country.
Sewri Jetty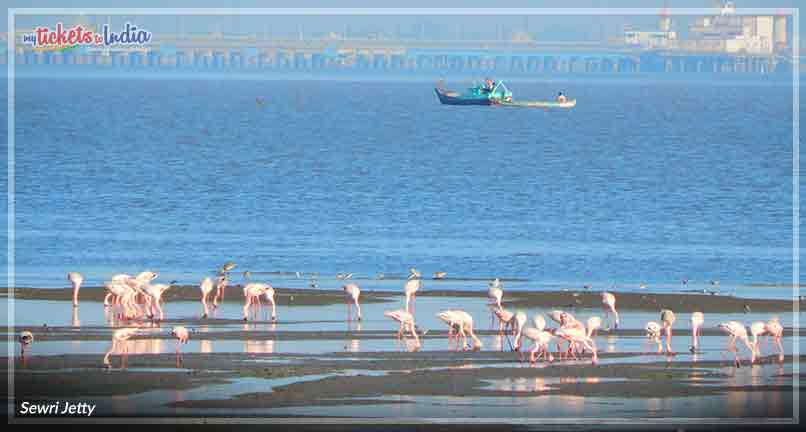 A large variety of birds, counting flamingos, migrate to the jetty during winters. If you come to Mumbai in the migration months, you must visit the jetty for an inspiring experience. Relax for some hours in a couple-friendly hotel next to the Sewri Fort and trip the mesmerizing Sewri Jetty to see a bit of natural life.
Aarey Colony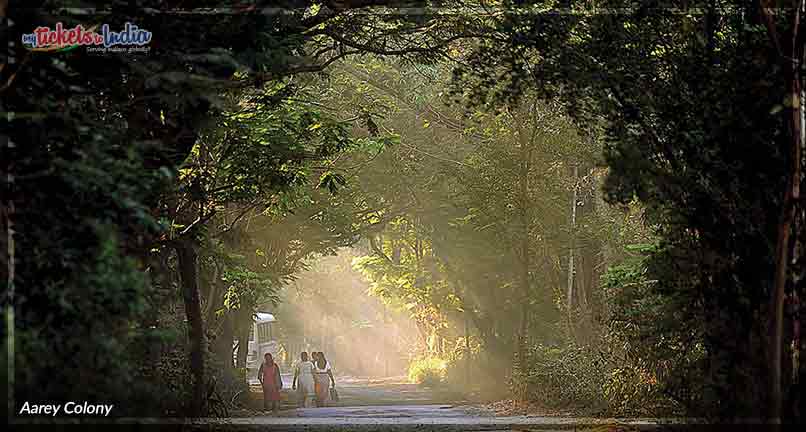 Aarey Colony, also known as Chota Kashmir, is one of the most underrated places in the city. Chota Kashmir Park is an excellent site for picnics and family day trips. Here you can witness a lush green landscape and many trees, flowers, and plants alongside flawlessly manicured lawns and pathways. Moreover, there are many amusement rides for the little ones and a lake close to the park that offers boat rides.
Khotachiwadi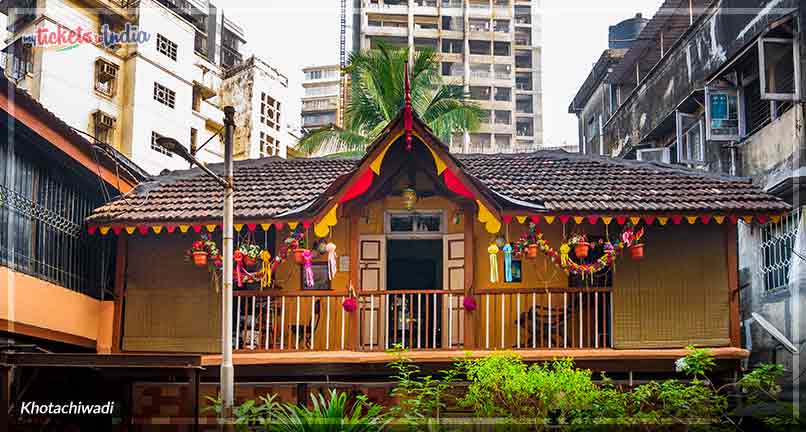 This heritage estate is a delight for architectural enthusiasts. This place will make you feel as if you have gone back in time due to its cottages and bungalows and the heritage village in the center of Mumbai. You can find many narrow winding streets and houses in Khotachiwadi intended in Portuguese style, which you will see mainly in Goa. A majority of houses in Khotachiwadi are over a century old, and the village is a habitat to the East Indian Christian society, the original natives of the city.
Dahanu Beach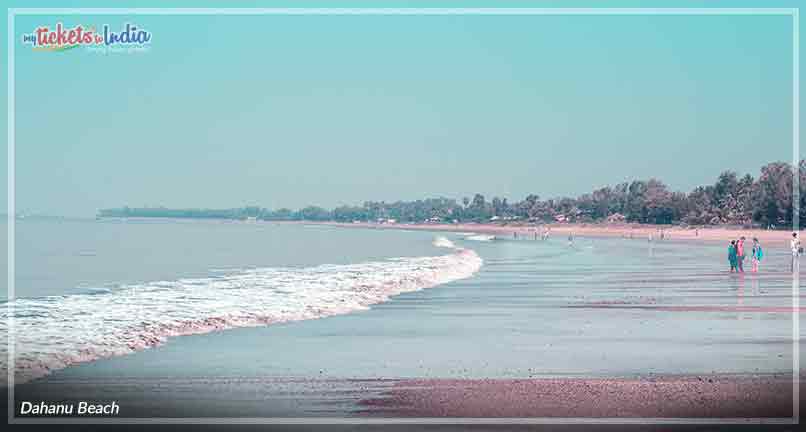 Dahanu Beach is another unseen attraction of Mumbai. This beach is situated next to NH 8 and is one of the top-rated sites to travel around if you are searching for some peace and calmness. Here you can find many beautiful gardens, golden sands, orchards, and a few temples close by.
David Sassoon Library & Reading Room
Set up in 1847, this library is housed in an attractive structure that was the first building to crop up at the Esplanade, even before Crawford Market. This building is an important tourist attraction in South Mumbai. There are almost 40,000 books inside in different languages, and David Sassoon Library is one of the leading classical libraries in the world.
Carter Road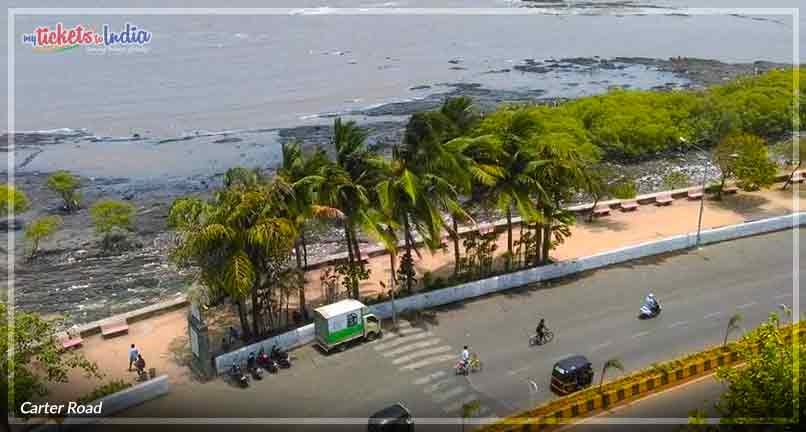 This road might not have the appeal and beauty of Marine Drive, but this walkway is an excellent place if you are looking for one of the most appealing hidden sites in Mumbai. This walkway has some of the most outstanding eateries, pubs, and food stalls of the town, and you'll find many joggers and walkers down the walkway alongside families and senior citizens equally.
The cool breeze from the sea and stunning outlooks are a key attraction alongside the doggy park and playing area for kids. There are several musical shows, plays, and lots of other events that often take place alongside this stretch, mainly in the Celebrate Bandra Festival.
Ballard Bunder Gatehouse Navy Museum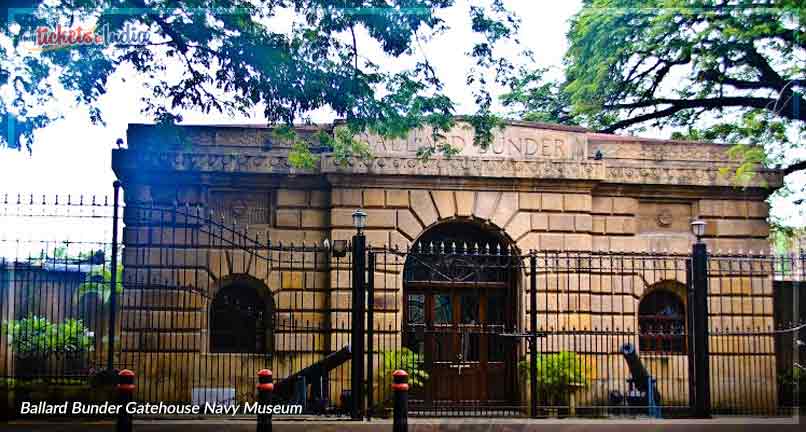 This museum was constructed in the year 1920 on the site of the Ballard Pier in dedication to the development of the Ballard Estate. The building was later forgotten after independence while it was merged into the Naval Dockyards. The Indian Navy reopened the place in 2005 for the public after renovation. It is at present a charming marine museum with numerous artifacts, instruments, and remarkable exhibits on show.
Banganga Tank and Walkeshwar Temple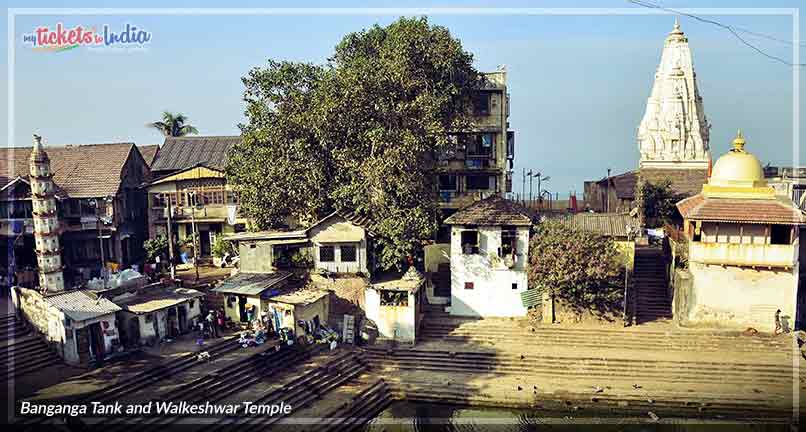 The Banganga Tank is a piece of peace and calmness in Malabar Hill and is close to the Walkeshwar Temple, which was erected in 1127 AD. In the supremacy of the Portuguese rules, the temple was demolished. However, it was reconstructed again in 1715. The temple went under comprehensive restoration ever since and has become more prominent in recent years. The waters of the Banganga Tank are viewed as godly by pilgrims, and the overall atmosphere is friendly and tranquil.

Conclusion
These were the top hidden gems of Mumbai that you can visit post your Australia to Mumbai flight. If the exorbitant prices of the popular flight route making you postpone your travel plans, then you must definitely opt for the leading travel agency, MyTicketsToIndia. Our flight booking service portal aims at providing cheap flights to India. Kindly get in touch with our customer-friendly travel experts and find the best deals on flights!
Other Articles Related to India Travel
Best Places To Visit In India During 2022.
Places to Experience Mumbai's Nightlife
Top 6 Places to Visit in Chennai
Top Tourist Destinations to Visit in Amritsar
Weekend Getaways From Delhi You Should Visit
Priyanka Jadhav is a travel writer, who is inclined to explore different cultures and countries. When she is not writing, she is either reading fiction novels or surfing the internet for the next best place to add to her bucket list. Her interests piqued at a young age when she traveled across India and witnessed a variety of cultures, languages, foods, and people. If you're craving for an adrenaline rush, or need an instant travel update - Priyanka has a way with words to help you in every aspect possible. Bring quirky articles and the latest travel updates your way through MyTicketsToIndia, she aims to provide travelers with the necessary information possible.