Last updated on Nov 21st, 2023 by Priyanka Jadhav
Every person has a legitimate right to be free of monotony. Weekly client visits, objectives, and data presentations are mentally and physically taxing. In such situations, the greatest thing we can do for ourselves is by taking a brief vacation away from all of the stresses of everyday life. Now your work might not give an extensive holiday, or you just don't have the budget to plan for a Delhi to Australia and Australia to Delhi return trip, but you can certainly enjoy the list of amazing and cheap weekend getaways from Delhi, the capital city.
Neemrana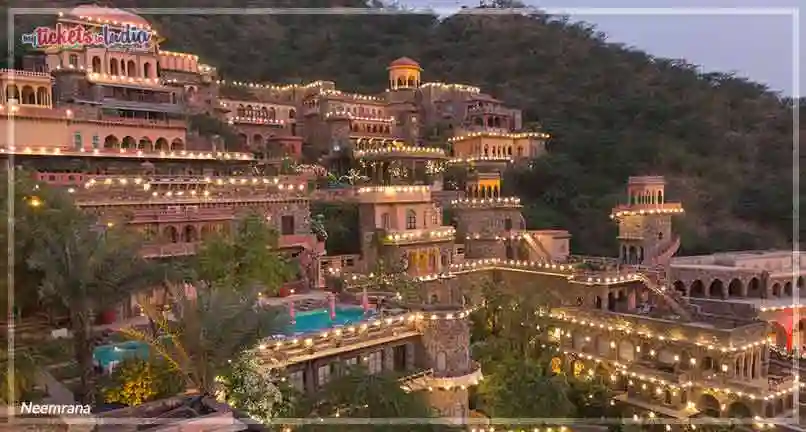 Neemrana, a quiet historical village in Rajasthan's Alwar region, is well-known among heritage enthusiasts for its magnificent 15th-century Neemrana Fort Palace, which has now been converted into a luxury hotel. The best time to visit Neemrana is in the winter, but because of its lush greenery, anyone wishing for a brief respite may come here at any time of year. You can easily get here through Delhi-Jaipur Highway (NH 8); it's just 2 hours 30 minutes drive from Delhi. It is one of the cheapest weekend getaways from Delhi.
Sohna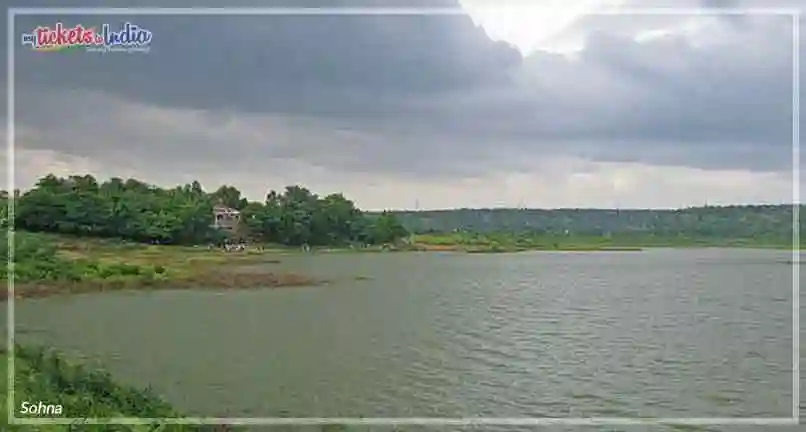 This charming city in Haryana is a favorite diversion for Delhiites looking for a nearby tourism destination. The area is famous for the tranquil lakes, hot springs, and fort remains that can be found nearby. Damdama Lake or Sohna Lake are great spots for resting and unwinding while surrounded by natural beauty. You can get here by Gurgaon-Alwar highway with just a 2-hour drive.
Mathura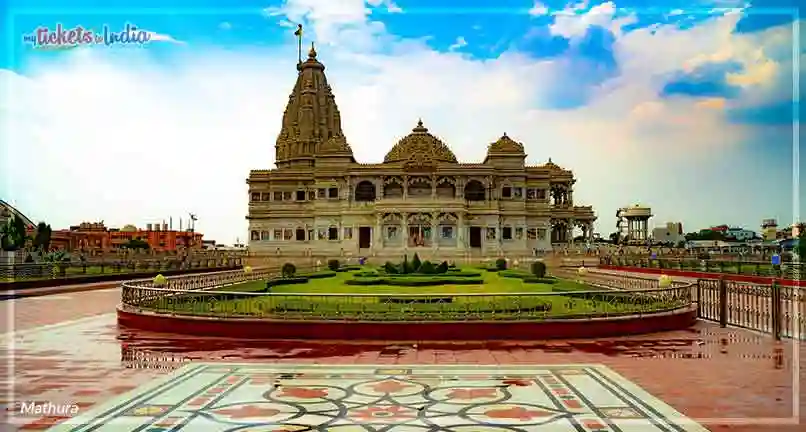 This location, which is not far from Delhi, is ideal for people looking for a fast spiritual, and beautiful retreat. Mathura is recognized for its lively surroundings, beautiful temples, and pleasant vibe and is named the land of Lord Krishna himself. The months of October to March are great since the weather is lovely; if you get to see Mathura during the Holi festival, consider yourself lucky! It's usually a 3-hour drive from Delhi to Mathura through AH1.
Tirthan valley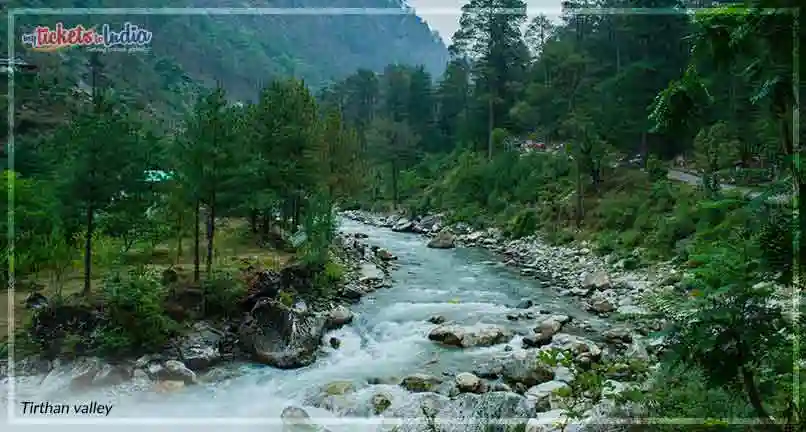 Jibhi is a mesmerizing "hamlet" set within lush green woods and surrounded by varied mountain ranges with River Beas flowing merrily; it's the perfect spot to unwind and enjoy some calm moments with your loved ones. Jibhi is a small town in Himachal Pradesh that has escaped development and is surrounded by wilderness. This location is worth visiting because of the thick pine trees, calm freshwater lakes, and immaculate temples.
Bharatpur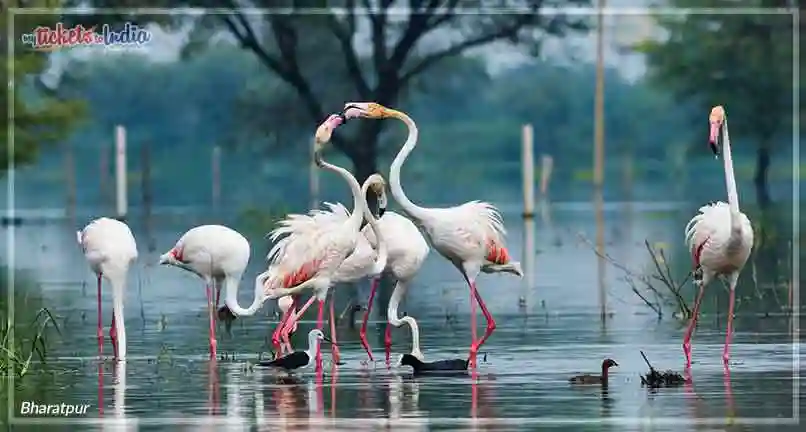 In the 1700s, Maharaja Suraj Mal constructed the ancient city of Bharatpur, which was strongly defended. The location is renowned as the "Eastern Gateway to Rajasthan" and is a popular tourist attraction. The Bharatpur Bird Sanctuary, which is a UNESCO World Heritage Site, is a famous tourist destination where you can spot exotic species of birds and during specific seasons, you can also see a variety of migratory birds. You can opt to walk or hire a cycle to watch the birds. The most popular option is the nature walks. Bharatpur is on the Rajasthan-Uttar Pradesh state line. With the Yamuna Expressway to Bharatpur, it should not take you more than a 4-hour drive and it hardly takes 30 minutes to reach the Bharatpur Bird Sanctuary from Fatehpur Sikri.
Agra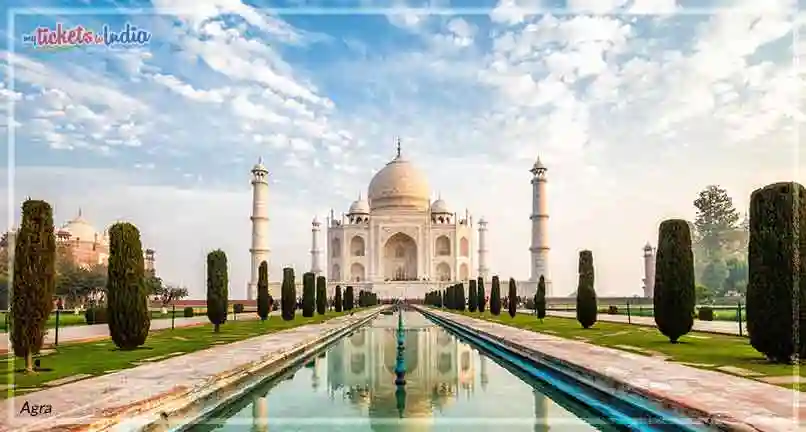 This list is incomplete without this place. Agra, situated on the banks of the Yamuna River, is unquestionably one of Delhi's most popular weekend escape locations. This beautiful city provides a glimpse of the Mughal Dynasty's history and heritage from medieval India, including its architecture, culture, and way of life. One can visit top-rated tourist attractions like the Taj Mahal and the Agra Fort. August to March is often agreed to be the best time to visit Agra to avoid the scorching heat. From Delhi, take the Taj Express Highway to Agra, which takes around 4 hours. There are also several bus and train options that go along this route.
Rishikesh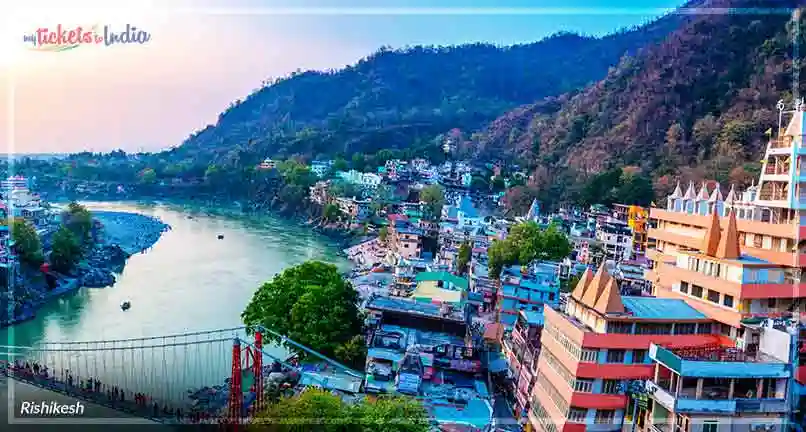 Rishikesh is a beautiful town located by the fast-flowing Ganges River in the Himalayan foothills, spiritual and quiet. It is also an ideal destination for a romantic getaway as well as for adventure enthusiasts. This location is also renowned as the "World Yoga Capital" and is home to a plethora of magnificent ancient temples and captivating views. Don't miss the renowned Ganga Arti, which takes place every evening at the Triveni Ghat. Taking the NH 334 from Delhi to Rishikesh takes about 5 hours. Rishikesh may be visited at any time of the year. Avoid the rainy season since adventure sports such as bungee jumping, river rafting, zip-lining, etc., may be canceled due to inclement weather. Rishikesh can also be reached via train from Delhi Jn. Station.
Shimla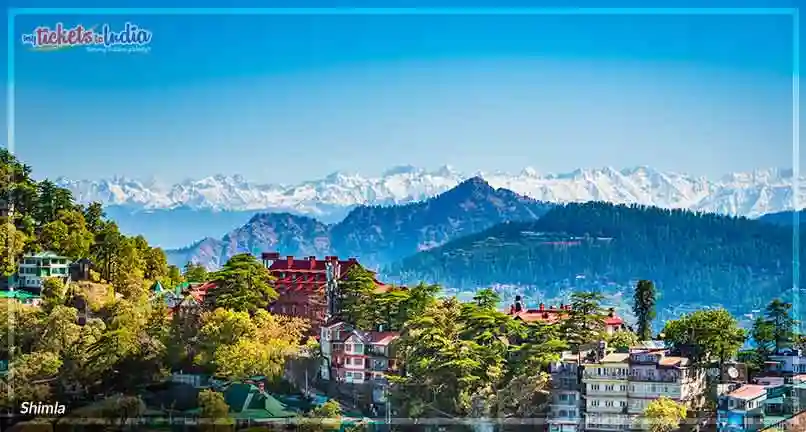 Shimla is the capital and largest city of Himachal Pradesh, India, and is located at an elevation of 2200 meters. Shimla, one of the famous cities of Himachal, is a famous and beautiful hill station, known for its scenic beauty among Indian families, set between magnificent hills and mysterious woodlands. Even though this is particularly a longer ride, it's well worth it, and the fact that several trains will take you far up is just a cherry on top. Shimla makes for a perfect weekend getaway!
Manesar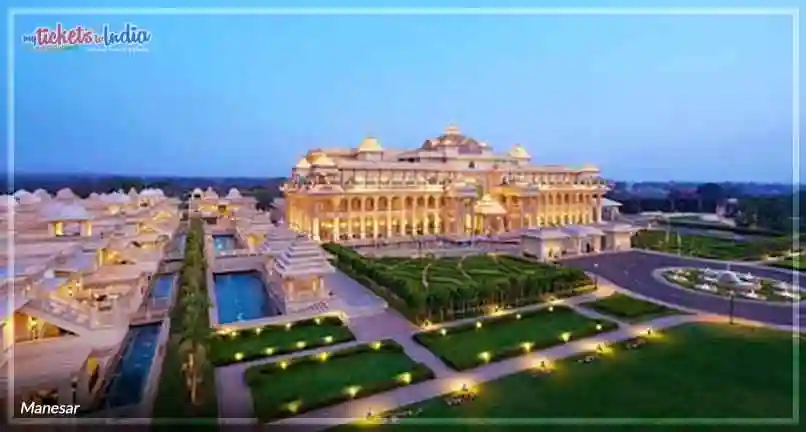 Manesar, formerly a sleepy town with few visitors, has transformed into a thriving commercial center during the last three decades. This destination is recognized for its rural appeal, relatively tranquility, luxury, and entertaining resorts. Although Manesar is a corporate hub, the regions in and around it are quiet and picturesque, making it a favorite getaway for Delhi residents. November to February is usually ideal as, during the hot summer months, trips here might be uncomfortable.
Mussoorie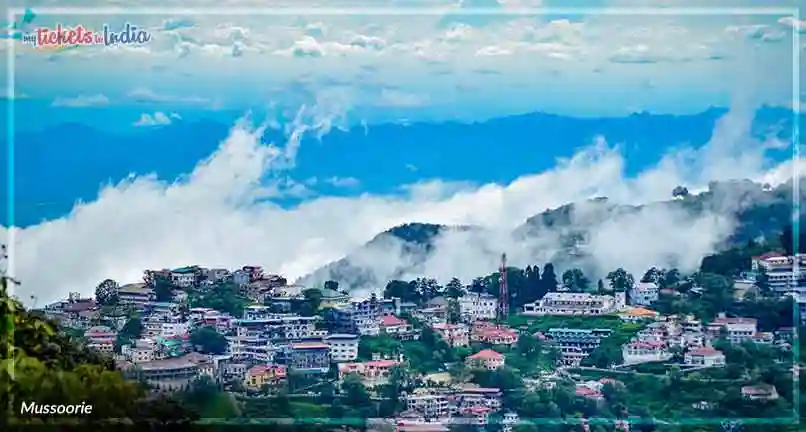 How can a Delhi weekend trip list be complete without mentioning Mussoorie? It is one of Uttarakhand's most renowned hill stations, located 290 kilometers from Delhi in the Dehradun district. Mussoorie, also known as Queen of the Hills, is located at the height of 7000 feet above sea level and enjoys a calm, pleasant temperature all year, and is flanked by green mountains from all around. It is encircled by the Shivalik Himalayan range and the Doon Valley. British relics in the city, such as the antique architectural marvels of the hotels and churches, show that it was a popular holiday resort during the British era. Visiting here is preferred chiefly during summer to avoid snowfall, but in retrospect, that might be exactly what you could want.

Visit the Key-Attractions Around Delhi with MyTicketsToIndia
From Taj Mahal in Agra to Parvati River in Himachal, Delhi is flanked by tourist attractions one must pay a visit to. However, are flight bookings your only concern to postpone plans to Delhi? Don't let sky-high flight prices scare you when MyTicketsToIndia is here to take care of your flight bookings and travel plans! Our travel experts are available 24×7 to solve your flight queries and provide you with amazing deals and discounts on your Australia to India flights! We are just a call away from the most affordable journey of your life.
Other Articles Related to India Travel
Best Places To Visit In India During 2022.
Places to Experience Mumbai's Nightlife
Top 6 Places to Visit in Chennai
12 Hidden Gems of Mumbai You Should Visit
Top Tourist Destinations to Visit in Amritsar
Priyanka Jadhav is a travel writer, who is inclined to explore different cultures and countries. When she is not writing, she is either reading fiction novels or surfing the internet for the next best place to add to her bucket list. Her interests piqued at a young age when she traveled across India and witnessed a variety of cultures, languages, foods, and people. If you're craving for an adrenaline rush, or need an instant travel update - Priyanka has a way with words to help you in every aspect possible. Bring quirky articles and the latest travel updates your way through MyTicketsToIndia, she aims to provide travelers with the necessary information possible.