Last updated on Dec 6th, 2023 by Heena Ganotra
COVID-19 |Australia Travel Ban Lift
When people had started thinking that the impact of the first wave of COVID-19 had come to a halt, the sudden emergence of the second wave left people rooted to the spot. The aviation industry suffered badly amid the ceaseless spread of the pandemic across the globe. While many countries banned the flight operation across nations and states, Australia's international travel ban got strengthened further with the worst impact of the spread of the novel virus.
As Australia has been on the ball in curbing the coronavirus infection throughout the pandemic, the ban on Australia international flights has been further extended; the Australian borders are closed and entry to Australia remains strictly controlled to combat the spread of COVID-19. The Australia travel ban conveys that you cannot leave Australia for non-essential reasons like a holiday trip.
Moreover, International travel Australia continues to be prohibited due to the safety reasons of its citizens. Moreover, the Deputy Prime Minister of Australia, Michael McCormack has recently said that the international travel could return in 2022.
If you have an essential reason, you will have to obtain permission from the Department of Home Affairs. Consequently, Australian international travel ban will not apply to you.
Australia Travel Restrictions | Who Can Travel To Australia?
As per the Australia travel restrictions stated by the Australian government, the border restrictions of Australia will not apply on people stated below-
Australian Citizens and their immediate family
Permanent Residents and their immediate family
New Zealand Citizens (usually residents in Australia and their immediate family)
People who have been in New Zealand for 14 days or more prior to travel via air.
Holders of Refugee and Humanitarian – Class XB – visa (if they've already entered Australia)
Those with an Exception

Entry Requirements/Restrictions
Passengers who are travelling to Australia must go through the COVID-19 test 72 hours or less prior to the scheduled flight departure. They will have to show the evidence of a negative test result at the time of check-in, as per the Australia border restrictions. COVID-19 PCR testing is mandatory.
Passengers and crew on all Australia international flights must wear a face mask during their flight and while in an Australian airport.
Australia airport restrictions further state that passengers arriving from India may be health screened when they arrive at the airport.
Transit passengers cannot travel within Australia, even to meet a departing international flight in another city.
Exemptions To Entry Requirements
According to the Australian border restrictions, the travelers who are arriving on a green safe travel zone flight are free from pre-departure testing requirements.
The members of a travelling party who have been in close contact with a passenger who has a COVID-19 positive test result will also not be allowed to travel to Australia until all members of the party are no longer infectious.
Exemption requests for travel from India
As per the Australian government travel recommendations, individuals seeking a travel exemption to Australia will only be approved on the circumstances stated below-
Critical workers providing assistance to Australia's COVID-19 response
Travelling in Australia's national interest
Travelling due to the death or funeral of a close family member in Australia
Visiting a close family member who is critically ill
Escorting an Australian citizen or permanent resident minor back to Australia, where the parents of the child are currently in Australia.
Quarantine Requirements
To prevent the spread of the noble virus, Australia international travel restrictions have been tightened further. The travellers from India arriving in Australia need to go into government-approved mandatory quarantine for 14 days from arrival. You won't be allowed to travel domestically or continue on any domestic connections until you have completed the 14-day mandatory quarantine period. Moreover, if you want to apply for an exemption based on medical grounds or other major reasons, you should apply to the state or territory you will arrive in well before you travel to Australia.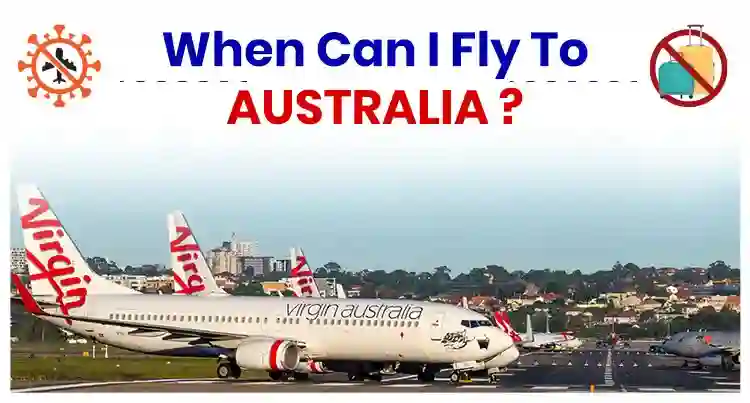 When Will International Travel Resume In Australia?
While responding to the unprecedented and multifaceted crisis, Australia international travel has been closed since early last year to combat the spread of the novel virus. The latest news of Australia states that the Australian Government is sticking to its plan to open the international borders of Australia to the rest of the world, except New Zealand, from the middle of 2022. The initiative has been implemented to keep its citizens secure from the different variants of COVID-19.
Meanwhile, Australia has started India to Australia repatriation flights for its stranded citizens in the country, as stated in the international Australia travel news. These government-facilitated repatriation flights to Australia from India will be focused on returning Australian citizens, residents and families who have registered with the High Commission and consular offices within India. Besides, you can also opt for charter flights or special flights from India to Australia.
Flights Operating Between India And Australia
The government of India is ferrying Australian citizens, permanent residents and exempt temporary visa holders from India to Australia through Vande Bharat Mission Australia flights.
When Will Australia Open Borders For International Students?
It has been over a year since Australia's borders have been closed for international students. For the moment, a new plan to allow international students to return to South Australia has been approved by SA Health and is now being considered by the federal government.
The nominated quarantine facility is student accommodation for a local flight school, and is currently the 'preferred space' to meet the quarantine and health standards required. The plan is only for international students studying in South Australia.
Travel Bubble Updates
Travel bubble, also known as corona corridors and travel bridges, is an exclusive partnership between two or more countries in which they agree to open their borders to each other, but keep borders to all other countries closed.
As per the latest travel news, under the government of India's Vande Bharat Mission, India is establishing bilateral air bubble arrangements with 13 countries. Civil Aviation Minister Hardeep Singh Puri has said that the negotiation is being established with Australia, Japan and Singapore for international flight operations. If the India and Australia travel bubble gets formed, it will serve as a blessing to many people in many ways and India international flights will resume operations.
Frequently Asked Questions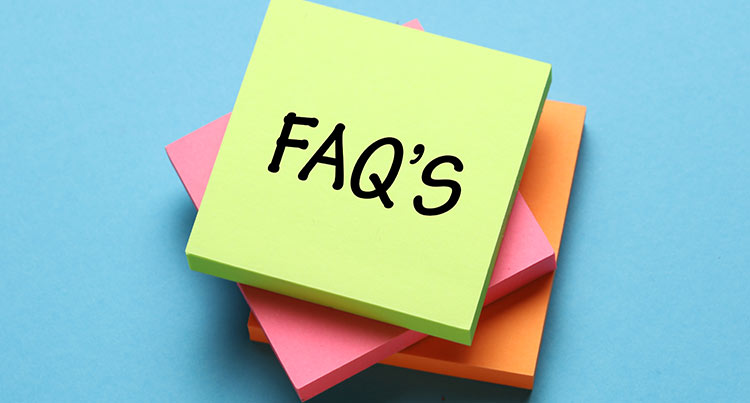 Q: Is international travel Australia open?
Ans: The Australia international borders are closed for tourism purposes to anyone outside of New Zealand. This also serves as an answer to your queries of 'when international flights will open in australia?'.
Q: What about the interstate travel restrictions in Australia?
Ans: Interstate travel Australia has certain restrictions, especially for travellers coming from South Wales. State and territory Australian international borders are restricted and function only one-way in certain cases which means that travellers may be able to travel to a different state but might not be able to return without quarantining.
Q: When will Australia open borders for international travel?
Ans: There is no such official date given by the government regarding international travel from Australia. But, as per the latest Australian news, the international Australia travel ban lift from the middle of next year is expected and then the international visitors to Australia can fly to Australia and enjoy a trip there.
Q: What does Australia travel ban mean?
Ans: By international travel ban Australia, the government means that non-essential Australian internal travel i.e. holiday or casual travel isn't allowed. In case of an essential reason, permission from the Department of Home Affairs must be sought.
Q: Are flights from India to Australia currently operating under Vande Bharat Mission?
Ans:Yes, flights under the government's Vande Bharat Mission are travelling to Australia. But, the flights under Vande Bharat Mission to Australia are very limited.
Q: Is it safe to travel to Australia?
Ans: With the Australia international flights ban and added flight restrictions, safety is a concern for many when it comes to travelling. However, many renowned doctors have been pretty open about the fact that we now need to live with this virus. So, it is better to wait till the Australian border reopens.
Q: Where can I find updated International travel Australia ban advice and restrictions?
Ans: Smartraveller.gov.au is Australia's Government website where you can find A to Z of Australia travel ban, be it advice, restriction, quarantine policies, or anything of the utmost concern. Smart Traveller Australia will also give you the latest update of when the Australian international borders will open.
Now that we have answered at least some of those, we hope this piece proves to be of some help to you. In case you wish to plan a trip to Australia, book cheap India to Australia flights or need to resolve any queries, get in touch with us today! MyTicketsToIndia will also give you travel alerts to Australia in order to help you grab the right opportunity at the right time.
More Related Articles
State-wise Quarantine Guidelines For Travelers From Australia To India
Australia Lifts 18-month long International Travel Ban
COVID-19 Update: No Pre-Departure RT-PCR Required For Australia To India Travel
Covid Curbs Relaxed, Regular Flights Likely To Resume In A Month
Latest: Australia to Allow Travelers to Enter Without a Pre-Departure Covid-19 Test
India to Australia Travel Demand Increases: Numbers Expected To Reach Pre-Covid Levels
A writer by both passion and profession, Heena Ganotra is "half agony, half hope" but all heart. And oh, she has been a book lover from the start! Her love for books is what convinced her to make a career in the wonderful world of words. She loves what she does and is out-and-out a satisfied soul with a wish to spread happiness and kindness in abundance. Insight- Some say she is living the best life anyone could because she reads, writes, travels, and makes merry. They're right because what else does one really need! :)